Show the future in tiny - Let's See How Inovance Vision Plays a Link Role in the IoT Ecosystem
---
  At the invitation of "Everything Matters - 2019 Intel AI & IoT Ecosystem Summit", Mr. Li Bo (general manager of Inovance Vision), carrying the intelligent machine vision platform product Kinovision IV700, participated in a round-table discussion about "The pain point of IoT ecology in practice". The rest participants are Mr. Guo Wei (sales director of Intel's China IoT Business Department), Mr. Huang Zhonghua (retail business development director of Tencent Youtu laboratory), and Mr. Jiang Tao (vice president of Neusoft Group). In the forum, the enterprises were described as "brick carriers" and "brick makers", indicating the mutual help relationship between different enterprises in the building and improvement process of IoT.
  Dedicated to intelligent manufacturing, Inovance Vision aims to replace human eyes with machine vision to improve production efficiency, guarantee product quality, and change the social life with intelligent production. In the process of building an IoT ecosystem, Inovance Vision serves as both a brick maker and a brick carrier. By applying the intelligent vision products in the production line of intelligent electronic products, new-energy batteries, food packaging, and printing, Inovance Vision serves as the most strict quality inspector to realize the delivery of zero-defect products. This makes end-users feel reliable and safe during use. Results speak for themselves. Inovance Vision has helped a lot of enterprises build an image of intelligence and high-quality.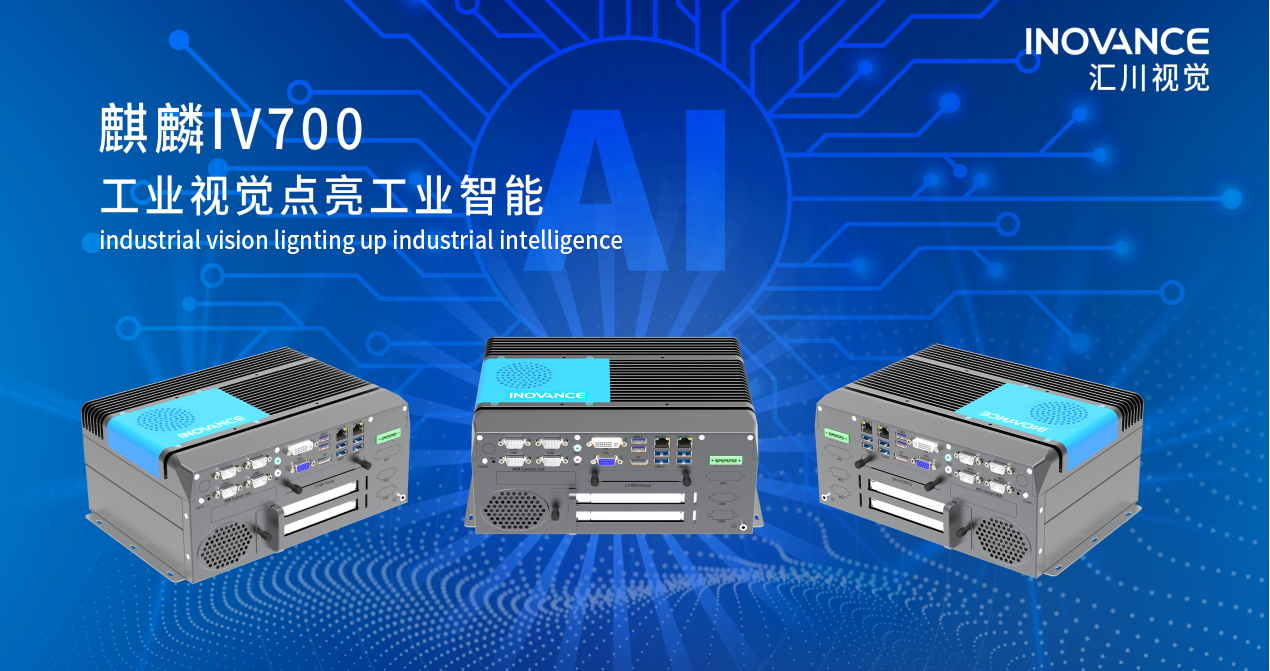 Considering the important role of machine vision in the modern manufacturing industry, an industrial forum was held for Inovance Vision, in which a speech titled Industrial Vision MRS Based on OpenVINO™ was presented. The speech involved: 1) how the application of OpenVINO™ in machine vision is reflected in the IoT ecosystem; 2) the micro vision ecosystem jointly built by Intel and Inovance Vision through the mutual help and interconnection; 3) the operating principle of Kinovision IV700, the flagship product of Inovance Vision. Through the concepts of vision eye, vision body, and vision brain, Doctor Li Bo described how to combine the four basic functions of machine vision (alignment, defect inspection, dimension measurement, and target inspection) with optics and deep learning algorithm to extract the "representative set" and improve the "attention" mechanism.
  Focusing on the industrial intelligent eye, Inovance Vision lightens the industrial vision with artificial intelligence and changes social production and life with intelligence. With the best quality, the highest efficiency, and the most thoughtful services, Inovance Vision plays its role in building the most solid IoT ecological chain. Let us look forward to the future of IoT together.